Young Guns Package
Give your child the best present for that special day!
Young Guns Splatball
For young warriors aged 9+. A perfect choice for a children's birthday party, confirmation parties, family trips or school trips. Book your child's party at DEERPARK OUTDOOR CENTRE for an experience that your kids will talk about for a long time.
We started The Young Guns Package in 2012 and Clare Paintball has been the first place in Ireland where children aged 10 or more could play paintball under expert supervision. For 2 years we were the only place in Ireland where kids aged 10 and 11 could do this activity. We can say we have introduced splatball to the young irish kids. That makes us proud but it makes us more experienced than anyone else in Ireland!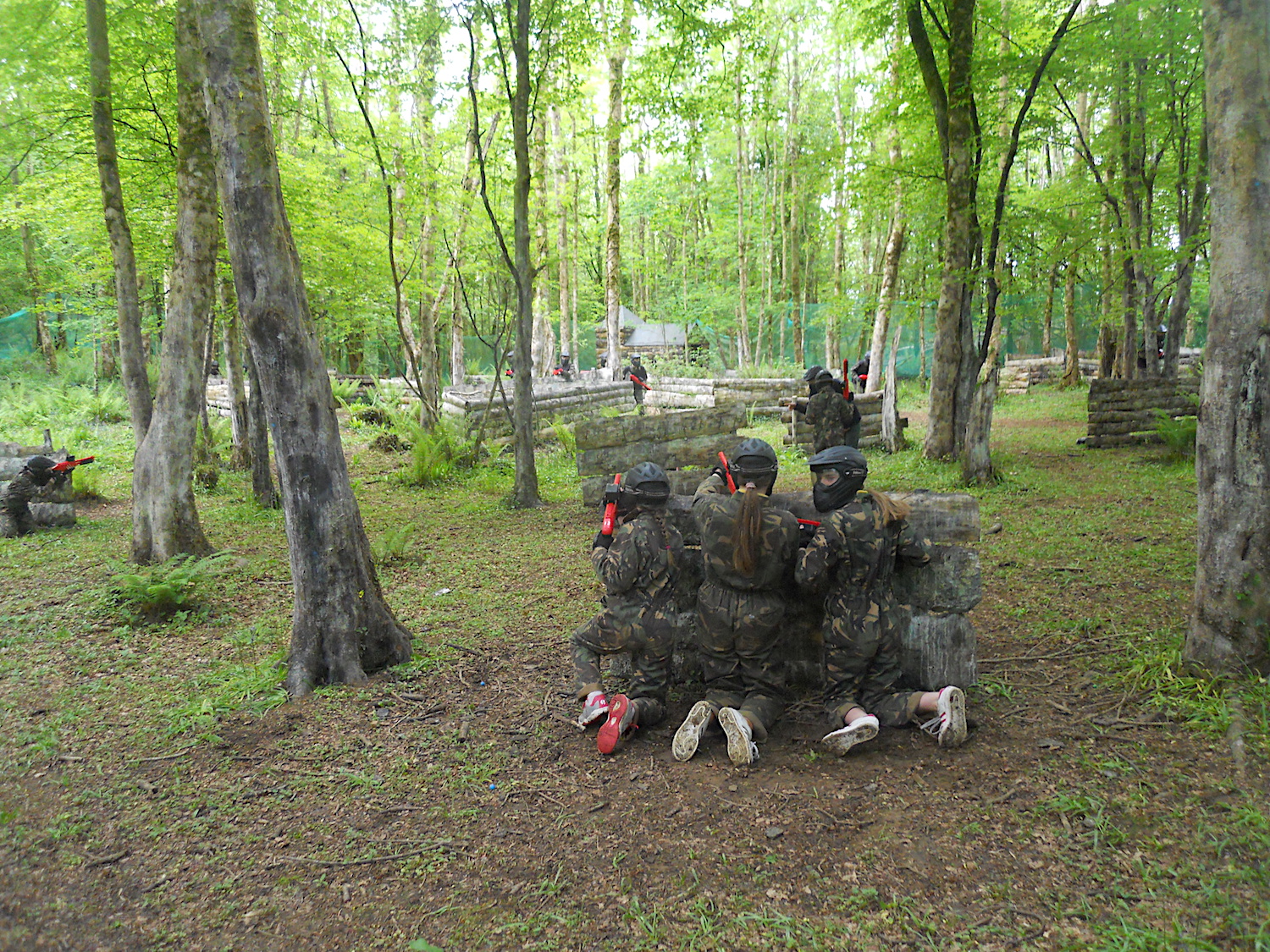 Our Young Guns parties are going for 3 hours and include:
Allocated seating/party area
Full instructions and expert supervision
Camouflaged combat suit
Paintball/airsoft gun
The very latest goggles with full head protection
Paintballs/BBs
Armored gloves
Free juice and biscuits
Complimentary tea and coffee for parents
Smaller guns-less powerful, lighter, easy to use
Smaller players-9+years old
Smaller timescale-3 hour session
Young Guns Splatball – Paintball for kids – €25 per person
Splatball is specifically tailored for young kids. They are using smaller guns and smaller paintballs, therefore they are less painful when they get hit. Splatball is a big hit with our young (and old) customers regardless of gender. Package includes the paintball gun, full head cover mask, armoured gloves, camouflaged overalls, paintballs and free refreshments . A 3 hours party!
Splatball Price: €25 per person
Splatball Plus Price : €35 per person
Airsoft for players aged 10+ is an alternative to Splatball and it is very similar to it. There is no splat in Airsoft as the guns are using 6mm BBs, not paintballs. Package includes the Airsoft gun, full head cover mask, armoured gloves, camouflaged overalls, BBs and free refreshments . A 3 hours party! Airsoft Price: €35 per person
We require at least one parent to be in attendance on arrival and all the children MUST HAVE the parent consent form filled by a parent/guardian. To download the consent form click HERE
Book now for the best deals.
As our business is based on bookings, we do advise you to book your group as early as possible. For a provisional booking please call us on 087 935 7058 or fill in the form below and we will get back to you. All bookings are subject to terms and conditions. Book your party with us. You will not regret it!