Stag Parties at Deerpark Outdoor Centre
Paintball or Airsoft Stag Party, kick start your Stag Day at Deerpark Outdoor Centre.
Best place for your unforgettable, exciting and unique party!
Basecamp Clare, Birthdays Parties, Irish Adventure Parks, Splatball, Stag Days. A great way to kick start your Stag Party!
Paintball or Airsoft as a Stag Party option never fails to get people going! It is a team sport, it is great fun and it is a great way to burn off steam and build up a burn for the Stag Night ahead.
At Deerpark Outdoor Centre we have some great options to choose from for an morning or an afternoon Stag Party activity. There is no time limit for the activities and, on average, they go for 3+ hours. Free refreshments included.
With 15 Hectares of wood land and terrains, full works camouflage and the all essential buckets of paintballs, forgot about the night ahead. We have a range of great paintball packages to make sure you get the most out of your day before your stag night!
Get an adrenaline rush. Paintball is the modern stag party option of choice.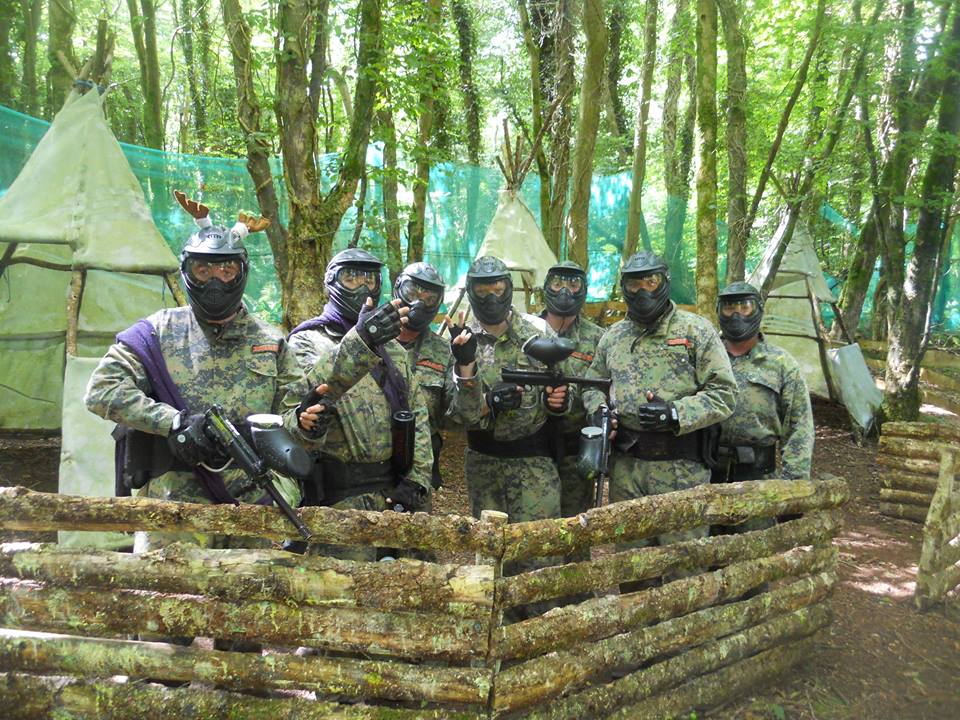 Book now for the best deals.
As our business is based on bookings, we do advise you to book your group as early as possible. For a provisional booking please call us on 087 935 7058 or fill in the form below and we will get back to you. All bookings are subject to terms and conditions. Book your party with us. You will not regret it!