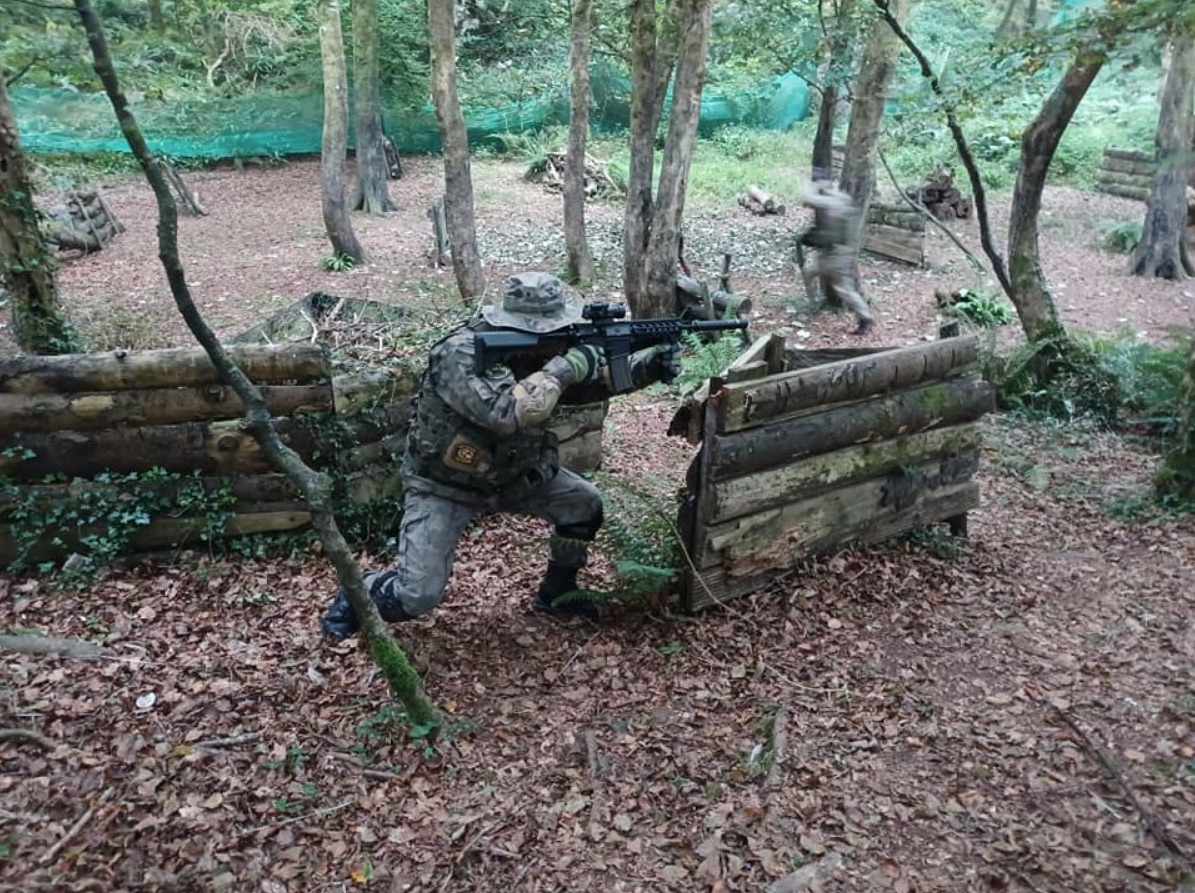 Airsoft at Deerpark Outdoor Centre
Airsoft is a sporting game similar to Paintball. Airsoft guns are replicas of real firearms. The guns fire small plastic balls (6mm BBs) at relatively low velocities (a legal maximum on automatic weapons of 1 Joule or 328fps/0,2 g BB is strictly applied at all times).
At Deerpark Outdoor Centre we use high quality biodegradable Bbs. Our guns are capable of firing up to 800 BBs a minute with a range of around 40 meters.
Ammo in airsoft is inexpensive to buy (extra mag for 5 euro). This makes a day out playing Airsoft affordable without having to be careful with the trigger, allowing you to enjoy the action and forget about running out of ammo! Our guns can carry up to 470 rounds in high capacity magazines.
Games are based in our woodland environment with multiple positions and objectives to attack and defend. We will also be running special scenarios where we may use modified rules and limited equipment, however unless otherwise advertised all games are 'standard' game types.
There are 2 packages available :
The Rental Package €35 per person
Players receive all the protective gear ( face mask, chest protector, armored gloves and camouflaged overalls ), G36 AEG airsoft gun and 3x 470BBs magazines. Free refreshments included.
The Pro Package €25 per person
Players bring their own guns and equipment and receive 1000 0,20g bio Bbs or 0,25g bio BBs. Free refreshments included. If needed, facemask are provided free of charge.
All guns will be checked prior the games and guns over a Joule will not be allowed!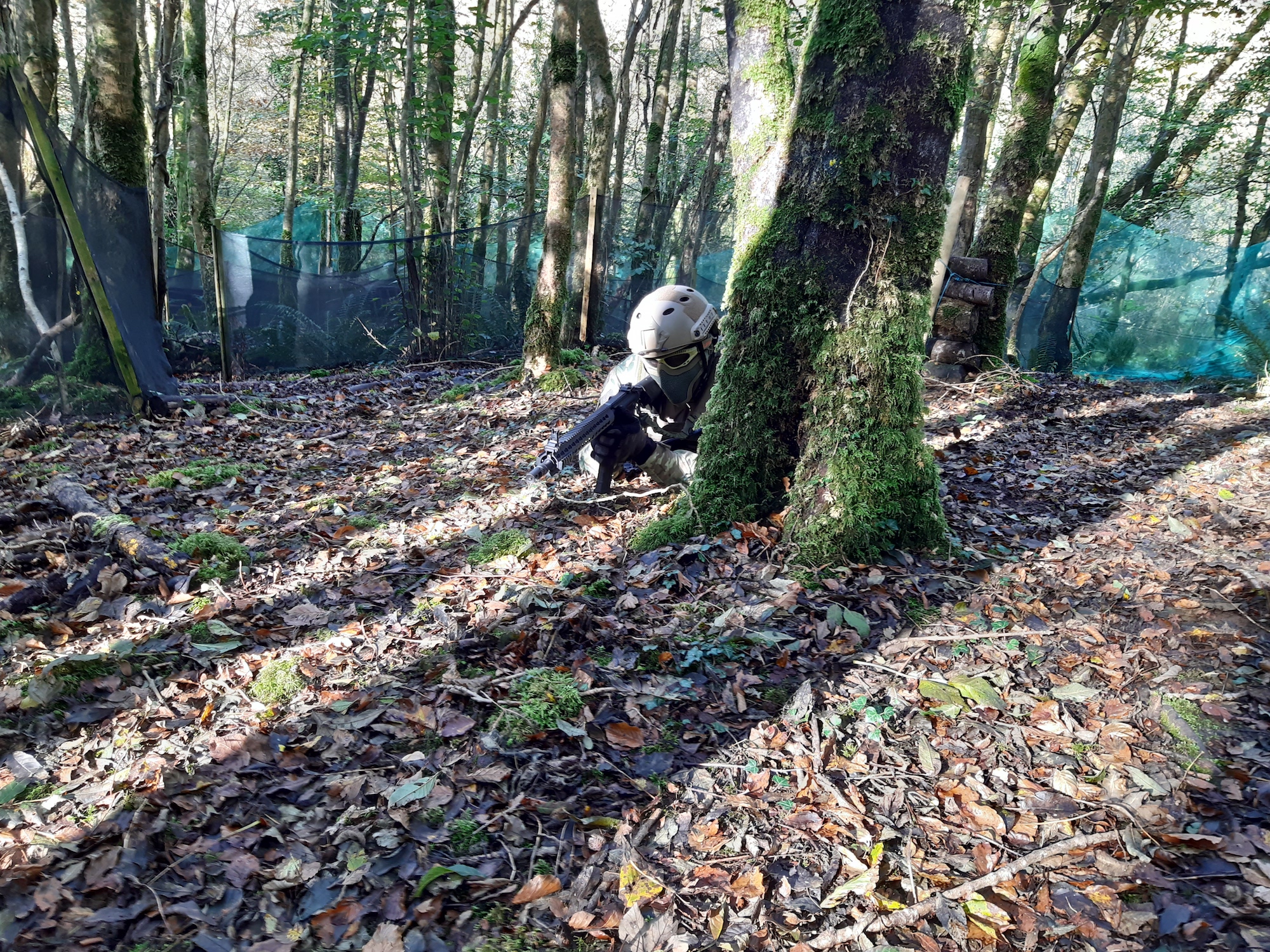 All players must be at least 10 years old to play in a Airsoft game. All players regardless of age are required to fill out a waiver. If you are under 18 years of age your parent or guardian must also sign the consent form. To download the consent form click HERE
Book now for the best deals.
As our business is based on bookings, we do advise you to book your group as early as possible. For a provisional booking please call us on 087 935 7058 or fill in the form below and we will get back to you. All bookings are subject to terms and conditions. Book your party with us. You will not regret it!