Clubs Team Building Activities
We have the perfect place for a team day out or a team building adventure in the great outdoors. If you're looking for action packed Paintball, Splatball, or Airsoft experience, join us at Deerpark Outdoor Adventure Centre in Co. Clare.
We have been organizing team building activities since 2012. We believe we are doing a good job as teams and clubs are coming back to us on regular basis. From the feedback we get from the team coaches, we can say that these activities are really helping to gel the team together and to create a bond between the players.
Our unique zones and arenas allow for team building events together with activities designed for team players working together which means a fully motivated team whether you are playing football, hurling or paintball.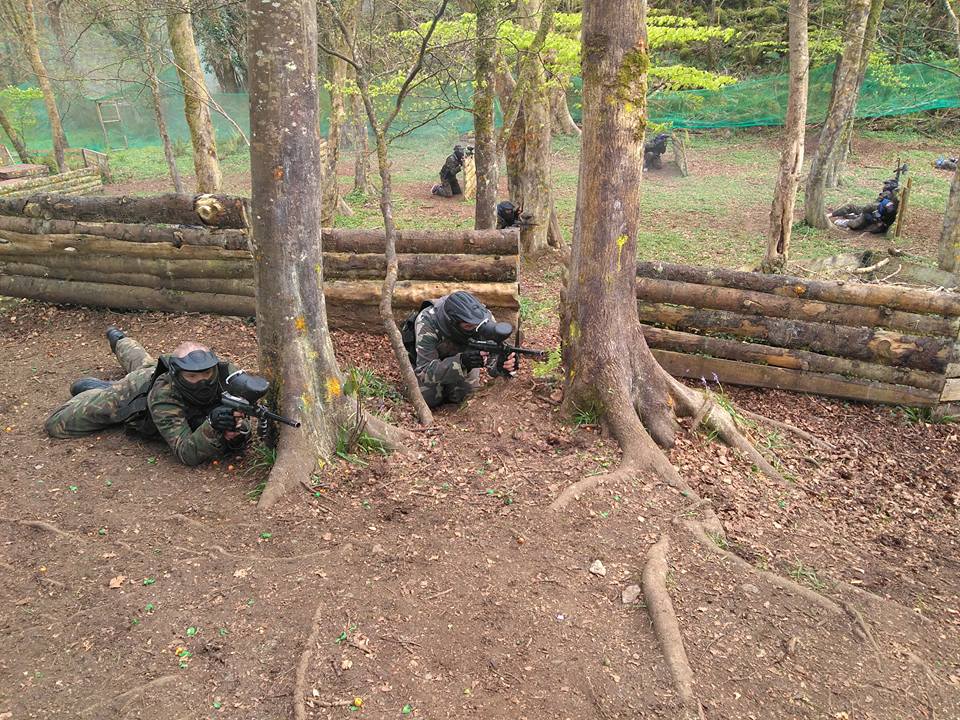 We have a range of adventures to suit time available or to set your club or team up for the season or competition, encouraging team building and tactical situations sure to boost team morale. Sports Team packages are tailored to suit and start at as little as €25 per person. Free refreshments on site. Call us now to book your team building activity!
Book now for the best deals.
As our business is based on bookings, we do advise you to book your group as early as possible. For a provisional booking please call us on 087 935 7058 or fill in the form below and we will get back to you. All bookings are subject to terms and conditions. Book your party with us. You will not regret it!